POS pressrelease
Meet the next-generation POS System Kwick POS – The Most Powerful One Stop Solution for Restaurants

Food business technology solutions provider, KwickPOS, helping restaurants achieve their goal of increasing efficiency and productivity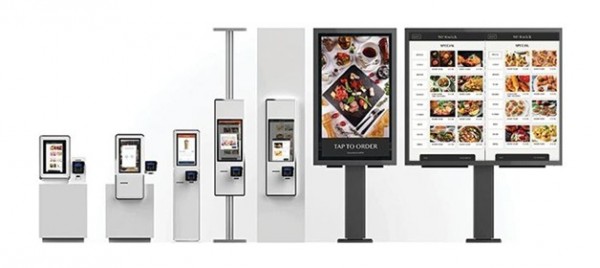 KwickPOS was founded for the primary goal of helping restaurant businesses harness the immense features and benefits of technological advancements. In a similar vein, the company launched the unique KwickPOS system, a next-generation
POS system
that has grown in popularity and acceptance in a relatively short while. The system has received accolades from restaurant owners due to its simplicity and the user-friendliness of the interface as well as its powerful background functionality.
---
The restaurant industry has evolved over the years, with reports showing that Americans alone spend over 48% of their food budget on restaurants, contrary to 25% in 1955. The industry's current sales estimated at more than $850 billion is also predicted to go up as demand increases. The need to satisfy the diverse needs of consumers has led to different solutions, including the emergence of smart restaurants. Savvy restaurant operators have turned to software and other technology solutions to streamline their operations and ensure the delivery of better customer experience. According to a report from the National Restaurant Association, 73% of restaurant operators feel technology provides a competitive advantage and increase their profitability.
One company that seems to be championing the movement, particularly in and around the Texas area is KwickPOS. KwickPOS offers a comprehensive package for restaurant businesses that are looking to scale up their trade by leveraging the power of technology. From their next-generation point of sale system to the cloud-based service, SaaS architecture, and big data analysis, KwickPOS offers an all-inclusive solution designed to help customers to achieve marketing, operations, management, and all-round development.
Described as "The Most Powerful One Stop Solution for Your Restaurant," KwickPOS has a team of dedicated, passionate, and well-trained professionals, delivery cutting-edge solutions to restaurant businesses. Some of the features and benefits of the restaurant POS system and solutions from KwickPOS include user-friendliness, online ordering, self-service kiosk, 24/7 US-based customer service and technical support, and Customizable POS solutions right for any business types.
KwickPOS has been able to serve different categories of businesses, with of the names on their list of clientele including Sunflower Café, Peter Chang, Crafty Crab, and Sweet Hut. "
My previous restaurant back office was a mess. During the peak hours, everything was chaotic and inefficient. Thanks, KwickPOS for helping me figure out a proper way to organize my business. The faster order processing system, the real-time reports from each location, the seamless online ordering platform… simply bring me more profits with less push,
" said
Mr.PJ
Wings.
For more information about KwickPOS and the wide range of smart restaurant solutions offered, please visit –
https://www.kwickpos.com
/. The company also has a relatively strong presence on social media and can be found on
Facebook
,
LinkedIn
,
YouTube
, and
Twitter
.
About KwickPOS
KwickPOS was founded in 2015 as an excellent combination of restaurant operation experience and computer background. The Texas-based company offers cutting-edge technology to restaurant businesses, helping clients grow their business quicker by leveraging the power of smart restaurants.